Keyword Search Volume & Search Trends
Are there enough customers for what you sell?
As busy marketers we're keen to get stuff done quickly, and can easily find ourselves going head first into digital marketing tactics such as search engine optimisation, writing social media posts, and content marketing to boost web traffic.
But unless you've asked the right questions first, all that hard work might just be in vain.
Important questions you should ask before undertaking any marketing campaign
Is there sufficient volume of demand for my keyword (how many active searchers are there)?
What 'specific' terms or phrases are customers using to find me – ie, analysing keyword synonyms
How is search volume trending over time for these keywords?
Which keywords should I focus your search marketing spend on?
As part of our Search Analytics Dashboard, we provide Keyword Search Volume and Search Trend metrics, available as drill-down data for every keyword you're tracking.
To highlight the value of this data, let's compare Search Volume and Trends over time for two keywords we're interested in.
The example above highlight the importance of  researching your search audience. The term 'data analytics' whilst once synonymous with 'web stats' has now replaced it in our every day vocabulary. This might seem obvious today, but five or six years ago, it would not have been.  At that time a snapshot for both keywords would have shown both are equally valuable in terms of search volume. However, extrapolating the historical data would then have given us a reliable predictor of this occuring.  And allowed us to smarter in focusing efforts on the right keyword.
Where we get our Search Volume Data from
We extract keyword search volume and trends data from a number of different sources and load it to our data warehouse. Here we apply some data processing magic that converts the data to absolute search volumes, allowing you to compare historical data for all your tracked keywords – as far back as 2004.  In short, you get a more valuable set of data then you do from Google Trends (read more about the problem with Google Trends data).


Integrate Keyword Search Data with your Business Intelligence (BI) platform
As part of our marketing analytics service, we store your historic keyword search data in a secure data warehouse environment, allowing you to connect services such as SQL, Tableau and PowerBI amongst others. In this way you can query and analyse Search Volume and Historic Search Trends using your own BI platform and tools.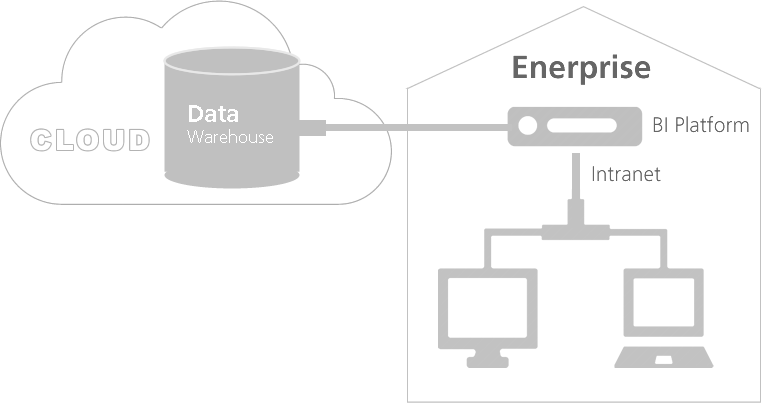 Analytics Data Sources
We can setup connectors to a number of different data sources that will help your business capture marketing and sales funnel data and analyse buyer behaviour.